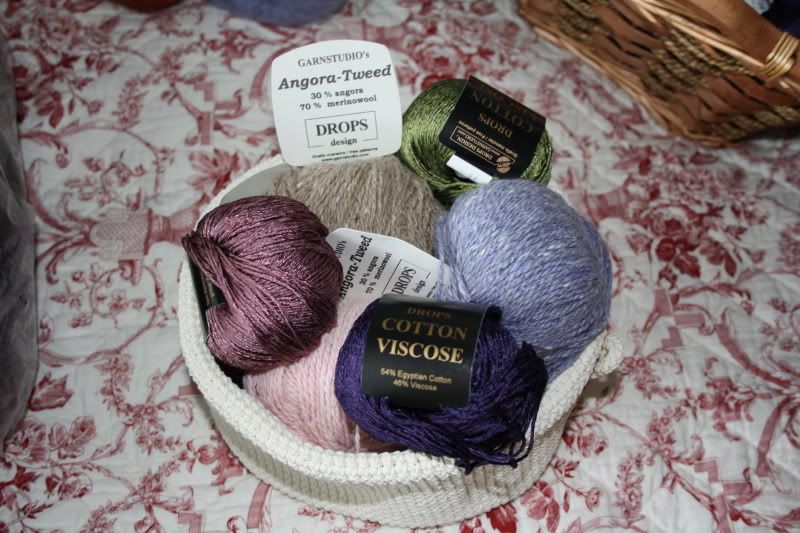 Well there has never been a more apt saying to describe where I am right now. A lot of things over the last few weeks have driven me crazy or lead me to believe that for me there is definitely no way back to chemistry for me :) Im not too sad about this however but I shall none the less strive to find something to fill that void.
And so in looking for something too fill that void, I turned to knitting and fiber related things. Now recently I found
Flick's
(from Ravelry) blog and I have decided I was naive about my blog and its time for a proper change in a good way so if I stop posting its for all our benefits believe me.
My second realisation came when I got some what drawn to the picture above, now angora tweed hmmmmmm not that inspiring by itself and the projects on ravelry made me even more glum. But that picture stayed with me for a while, I love the mix of angora and viscose and I have decided that this week it is my mission to make this even more beautiful and I shall post my efforts when im done :) I have some musings on what I can do here and Im just a little excited :)
I think I am going to keep my projects a little under wraps for a while so no postings and no wip's for a while if i see you at the FFF meetings or any of the DKC gatherings you may get a sneek peek into what im doing but you will have to be very very good :)