I don't really know where to start here, I have not posted anything in a long while mostly due to my mum becoming terminally ill and then passing away earlier this year. After that I had no interest in knitting, blogging or anything other then work and home. So first of all apologies for the lack of anything exciting happening around here. Most of my projects are still as they were in February but some progress has been made recently, mostly because of a really amazing knitter whirl123. So instead of a very long summary of the last few months, I decided to start with a short post on the crafts of this week.
This week has taught me a lot of new craft related things, the picture above of some beautiful stitch-markers was by far the most rewarding. The picture does not do them justice, the blue stitch-markers are especially beautiful. Mostly this came about because I kept getting angry at my stitch markers stopping at 8mm needles. I knit quite a lot on 8mm+ needles so I just decided to learn how to make my own. I am very please at these results.
Next on my needles at the moment is
Snug
by Hinke. This pattern is great and I can see from the construction techniques why it is so popular. There are a few things with this though the size is an issue as it is only written in one size but the many good people of Ravelry have many fantastic notes on adaptations for bigger sizes. This one below on my needles is my first Snug in the original size soon to be adapted for a 6 - 9 months size. All I have left to do is finish the hood and sew on the buttons. I will later post the technique I have in my notes on the detachable cables for provisional cast on. This saved me so much work when it came to the hood.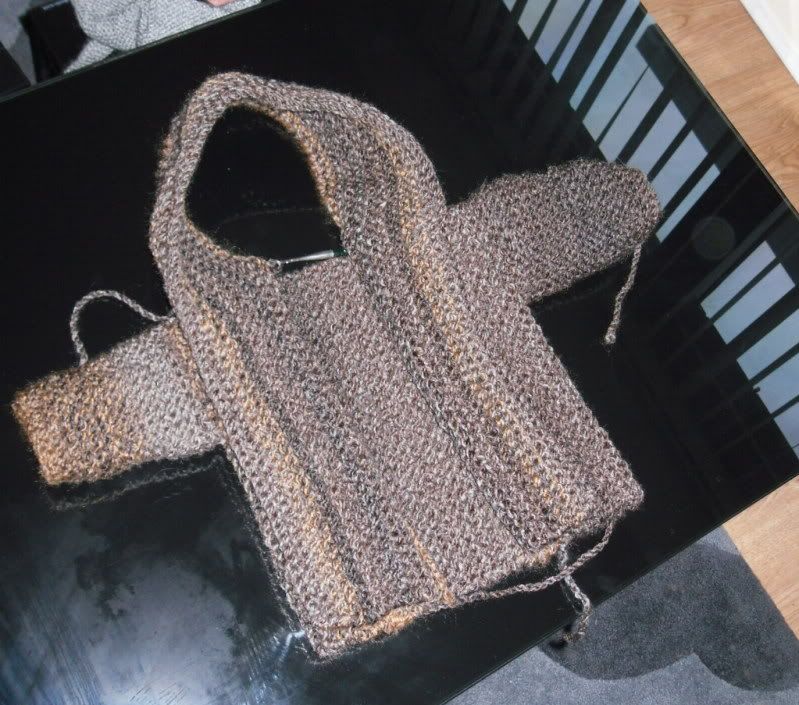 Finally this week on my needles is the
garter stitch baby kimono
by Joji Locatelli. This pattern I adapted heavily for a gauge of 6 sts/inch on 3.25mm needles with DK yarn. Also I am putting a hood on the kimono and edging it in black. This pattern is great and easy to follow and is quite fast for the size of the needles but it is tedious which is why Snug was cast on. This is turning out to be more of a coat then its original intention but I will decide if I like it when its finished.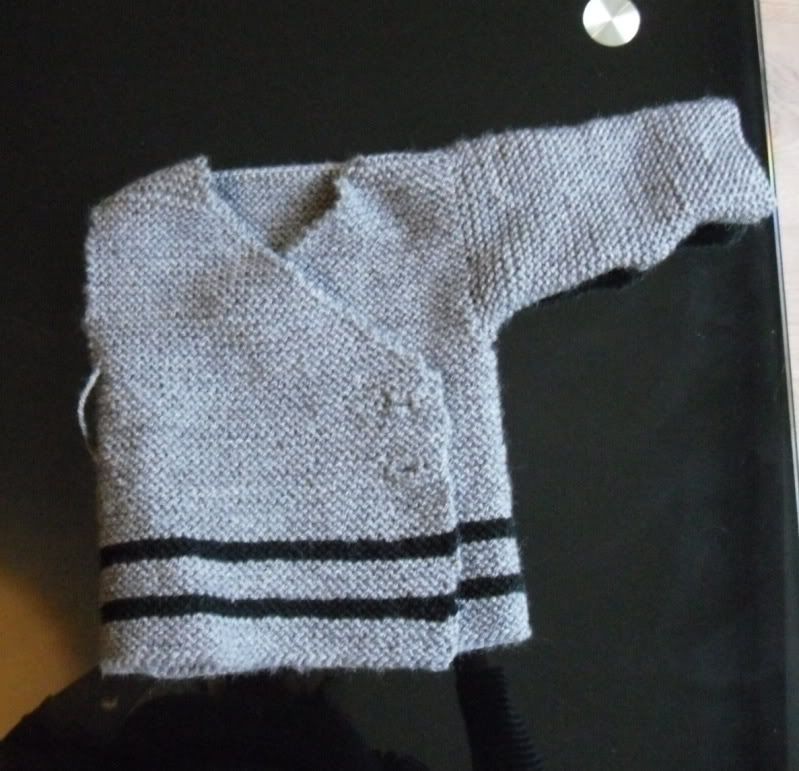 That is pretty much my week apart from some craft related trial baking for
handMaid
craft day tomorrow. There will be some mini sponge buns on the baking stall from myself and please those of you who can come along, even if your not a knitter there is cake and coffee and oodles of fun to be had.